'Tis the season for changes! We're crossing the mid-year mark and it's time for a shake-up so we can face the rest of the year with freshness — whether that's in life, style or beauty. If your eyes are set on the beauty department, consider this: a hair reboot. Sounds like something you'd take a leap into? If so, skip the snip and go for a new colour instead. Here's an easy and fun way to do it right in the comfort of your home with the help of Beautylabo Whip.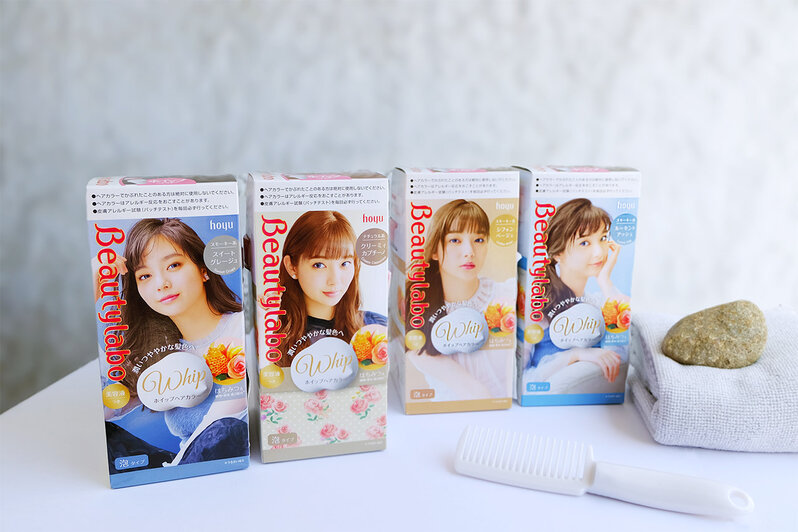 Pick a colour
The fun starts even before you commit to change. Choosing a new hair colour is as exciting as wearing it, especially when the options are nothing short of gorgeous like these newly released ones by Beautylabo Whip. Feeling really bold? Go for
Chiffon Beige
, a colour reminiscent of a milk tea drink. Wanna bet on something a bit warmer? Go for
Creamy Cappuccino
. It's just as enticing as your favourite cup of joe. Thinking of keeping it subtle?
Lucent Ash
is for you. The grey tone gives off that rustic vibe that injects your look with an oomph. For something understated but elevates, go for
Sweet Grege
, which gives a hint of coolness to dark locks.