Did you know that in Japan, it's a tradition during summertime to scare the summer's heat away with spooky tales and test one's bravery in the face of fear? For thrill-seekers who are drawn to the adrenaline rush and the euphoria that a new adventure brings, here are some unusual tourism spots in Kyushu to explore in the future.
The abandoned city of Hashima Island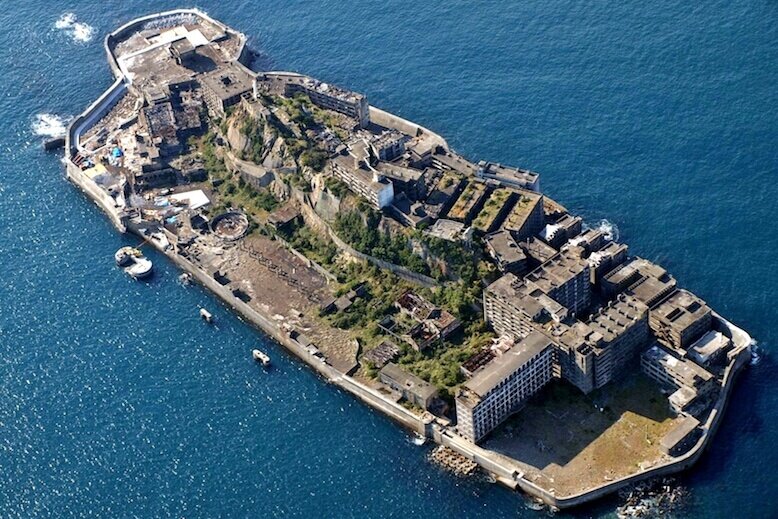 More commonly known as Gunkanjima in Japan, this is the infamous uninhabited ghost island lying about 15 kilometres from the coast of Nagasaki. You have probably seen it in one of the scenes of Skyfall, the James Bond film. Upon arrival, you will be greeted by an eerie silence that envelopes the abandoned industrial city of Hashima Island — crumbling concrete walls, old furniture buried in dust and dilapidated buildings overgrown with nature. Back in its heydays in the 1950s, this coal-mining town had around 5,000 residents who were mostly mining workers and their families.
By 1974, the coal reserves dried up and they ended operation. Everyone evacuated in a couple of months as there were no jobs anymore, making the place a deserted island. Gunkanjima is hauntingly beautiful and stirs emotions of sadness and awe at the same time. It has a dark controversial history associated with slave workers but it is also a significant symbol of Japan's progress towards modernisation.
Chinoike Jigoku's Hot Spring Of Hell
With its striking red bubbling waters and a temperature that reaches 78℃, it is no wonder how this hot spring got its name 'Blood Pond Hell'.
Chinoike Jigoku is one of eight spectacular hot springs that is part of the Jigoku Meguri sightseeing route in the famed geothermal town of Beppu. In case you are getting all excited for a good soak, this hot spring is for viewing only because of its high temperature. However, you can enjoy free therapeutic foot baths here.
With hot steam emanating from the bloody pond, it is somewhat reminiscent of a scene from hell. Very social media-worthy indeed. Mysterious as it looks, there is a scientific explanation about Chinoike Jigoku; it actually got its vivid reddish colour from the presence of iron oxide in the earth. This steaming pool has existed for over 1,300 years and it is long believed that its waters and mud contain beneficial health properties. Today, a trip to "hell" means you can also buy the Chinoike ointment, which is said to be effective for skin diseases such as eczema and acne.