Do you find yourself scrutinising more intently at a beauty product's ingredients list? We do too. We've graduated from buying products impulsively to researching ingredients and finding out which ones work for our skin's needs. You've probably heard most of them. But does KOUJI ring a bell? If you're unfamiliar, don't fret. With the help of Hada Labo, the world's leading expert on Hyaluronic Acid, here's everything you need to know about it and why you need it for your pre-ageing skin.

What is KOUJI?
KOUJI or miracle grain comes from the fermentation of Yamada Nishiki rice, also known as the king of sake rice. KOUJI contains Polymer Hydrolysed Rice Protein that prevents moisture loss through evaporation. It also has Low Molecule Hydrolysed Rice Protein that penetrates into the deep layers of the skin to lock in moisture for hydrated, supple and youthful-looking skin. Plus, multiple natural moisturising factors — vitamins, ceramides, amino acids, minerals and peptides — that work in synergy to give superior hydration, repair fine lines and brighten the skin tone, leaving you with clear and radiant skin.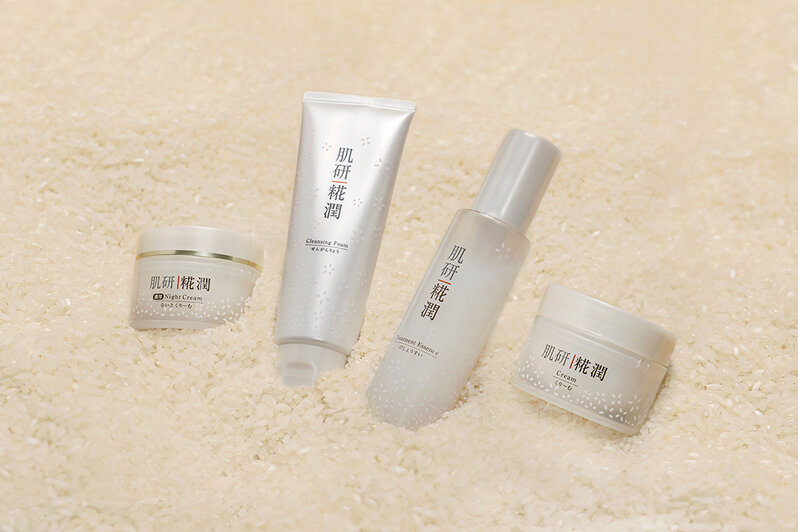 Before you consider DIYing it — it does sound like a good project to undertake since most of us have rice in our pantries — you don't actually need to. And it's also realistically impossible to make because the KOUJI in Hada Labo KOUJI is specially formulated — a testament of their commitment to a continual and relentless search of the world's best ingredients for superior Asian skin hydration. Along with Collaplus that helps with anti-ageing, each product treats your skin to multiple benefits that are perfect for pre-ageing.