You've probably lived in a tropical climate your entire life just like we have, so it's understandable if you're feeling apprehensive about visiting another hot and humid destination as you plan for your next great vacation. We had the same sentiments too until we came across ​Our Awesome Planet's informative itinerary on exploring central Japan. Read on to find out the best spots which you should uncover from this charming region.
The group enjoyed delectable ​ayu​, which is also known as sweet fish, before embarking on their journey towards the Shogawa River for a relaxing Shogawa Gorge Cruise. The scenery looked exceptionally photo-worthy during the summer with its lush greenery and the cool breeze in their hair.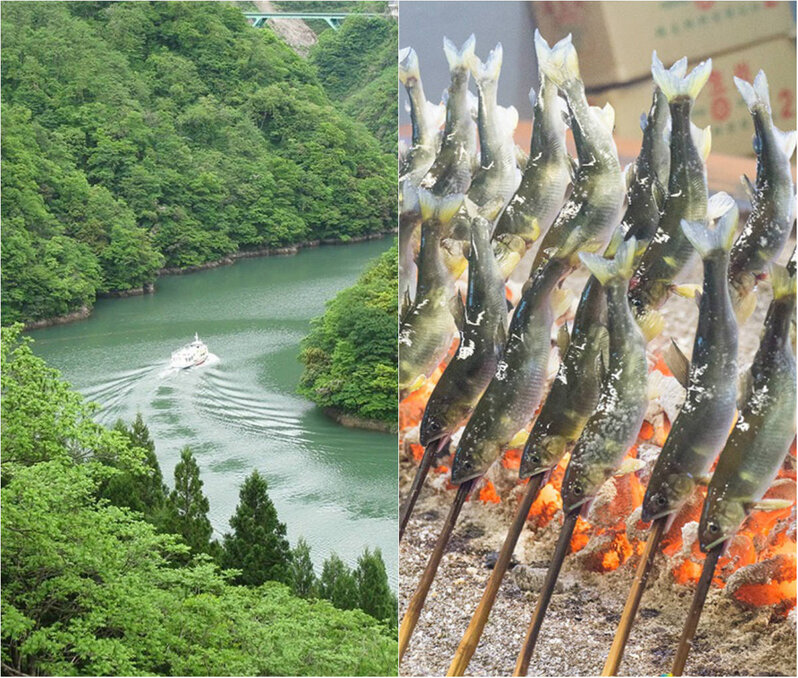 Left: Shogawa Gorge Cruise; Right: Ayu No Sato (Toyama Shogawa Gorge Cruise)
Afterwards, they were treated to ​Kokiriko,​ an ancient dance and music performance which took place within a 300-year-old Gashho style house and later checked into ​Gokayama​, a Unesco World Heritage Site for the night.
Paper-making and sushi
The group travelled to Takaoka City in a Doraemon Tram. It was then time to get hands-on with a paper-making workshop followed by a copper-making workshop. Another highlight of their day was indulging in fresh, first-class sushi at ​Fukuya,​ a Michelin 1-star Japanese restaurant.