We all know the ad: "Have a break... Have a KitKat." But whether you truly turn to this treat when at the office pantry during your downtime or not, you'd have to admit that KitKats have become a staple but keep their identity fresh. Named by Time Magazine as 'The Most Influential Candy Bar of All Time' in 2014 and voted as the 'Best Chocolate Bar In The World' in 2018, it's safe to say that KitKats truly sealed their place not just in our snack time but also in pop culture.
But what makes this candy bar more interesting are the unique variants only found in the land of everything quirky: Japan. That's right! As if its own global popularity isn't enough, Japanese KitKat flavours are a whole 'nother level because of their eccentricity. In fact, almost 300 different seasonal, regional, and limited-edition flavours are made and sold solely in the country, making it one of their biggest souvenir items.
With all the flavours of Japanese KitKats out there, there's bound to be one based on your office personality — perfect because they're the ideal break-time snack, get it? Curious to know which Japanese KitKat flavour matches yours? We've laid down the deets below.
The go-getter
Photo from: nestle.jp
When it comes to presentations, meetings, cases, and everything that needs details and actions, you are everyone's go-to person. They know that they can rely on you even in the biggest projects because of your determined personality. And you also show your teammates that you are always willing to extend a hand to get things done. Just like the KitKat Tamaruya Honten Wasabi's mix of sweet and mellow chocolate with a kick of high-quality wasabi working together in harmony, you know how to work both your strengths and weaknesses to achieve a great end goal for you and the whole team.
The ray of sunshine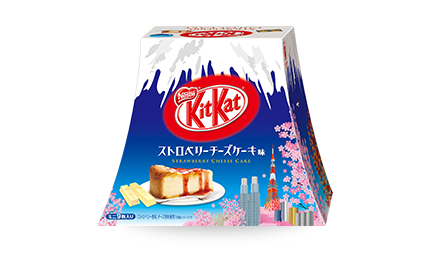 The office can get tense sometimes because of many deadlines and big projects. But you serve all the positivity in the room. Your optimistic personality easily uplifts everyone's mood and you are known high and low in the ranks as someone who is kind and gets well with everyone. That's why the KitKat Strawberry Cheesecake flavour is your right match. Irresistible, just the right amount of sweet, and not too intimidating which makes it ideal for even the pickiest of eaters, you share the idea of being a safe company without being short of fun and interesting.