For us who live in the tropics, travelling somewhere with more than two seasons (summer and rainy) can be quite challenging. This especially applies when our ideal destination and season of travel is at a 180-degree turn in terms of temperature. And with Japan being one of the hottest destinations during winter, prepping for this type of getaway, especially for first-timers can be pretty tricky. It's a great thing that Japanese convenience stores are loaded with all the goods that can help you get by. However, the language barrier can prove to be quite a challenge.

Well, don't fret! In case you need to pick up emergency beauty essentials to help with your adjustment to the cold, we've got J-beauty vocabulary basics to get you started.


Kairo (カイロ) = heat packs
Strutting in your best pose is no use when you're freezing. This is where heat packs come in handy. They're convenient for having different shapes and sizes that could fit your pockets, your shoes, and even your undergarments. There are even versions that look like sleeping masks to incorporate into your skincare routine after a long day of sightseeing. These can easily be activated by rubbing and shaking. Watch out for haru (貼る) if you want the adhesive type and haranai (貼らない) if you like the non-adhesive version.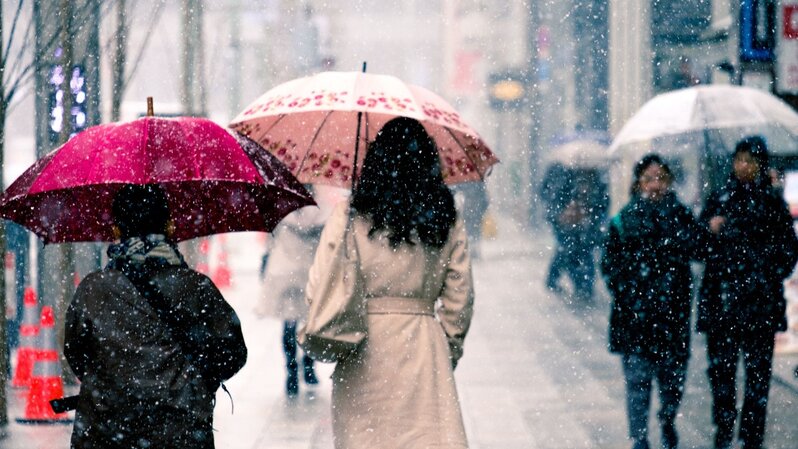 Binkan hada (敏感肌) = sensitive skin
Sensitivities get heightened especially during temperature changes. Most Japanese products are already gentle to begin with so you're pretty much safe with the myriad of options, but just to be extra careful, throwing in the phrase "binkan hada" can help ease your mind when it comes to your purchases.