Jewel Changi Airport is Singapore's newest gem (pun intended). But did you know that aside from the marvellous sights, such as the Rain Vortex and the Shiseido Forest Valley, to see while you're there, you can also find gems of your own from the array of new brands and first-in-Singapore concept brands that have launched at these Jewel Changi Airport shops? Ahead, discover fun and functional additions to your lifestyle, no matter what your need is.
Shop Beauty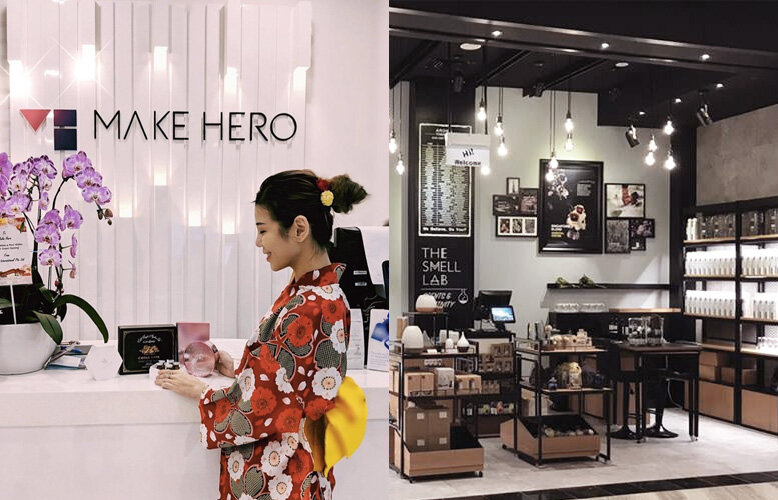 (Left) Get ready to add items to your shopping basket at Make Hero, photo from qinlovesmacaronsss; (Right) A peek at the goodies at The Smell Lab, photo from Facebook/TheSmellLab
Explore Japanese beauty products without having to jet off to the Land of the Rising Sun at Make Hero. They carry Hirosophy, which offers skincare products and supplements for anti-ageing. They also offer underrated beauty brands sourced from different areas of Japan, like Natura and Parfait Amour Savon Savon.
But if K-beauty's still more up your alley, head to The Orchid Skin right next door. They offer botanical skincare and cosmetic products that promise to give you younger-looking skin and pampering from head to toe.
For lovers of local, homegrown brand
The Smell Lab
is ready to take on the world with their new store one scent at a time. Be prepared to indulge in a holistic olfactory experience with their selection of products — from aromatherapy to skincare to body care. Plus, make it personal with a bespoke scented product in their DIY lab space.