The holiday season will be in full swing very soon and we've got only a few more days to prepare for it. But before you think about what gifts to give, the decorations to put up and the food to prepare, give yourself some much-needed personal time to gear up for the whirlwind ahead. Start with the basics; make sure you've got the tools to keep your skin in tip-top shape and makeup on point. If you don't have the products you need in your vanity yet, keep reading and you might just find it in our list of beauty launches this month.
Kate Tokyo's Sparkling Eye Makeup Collection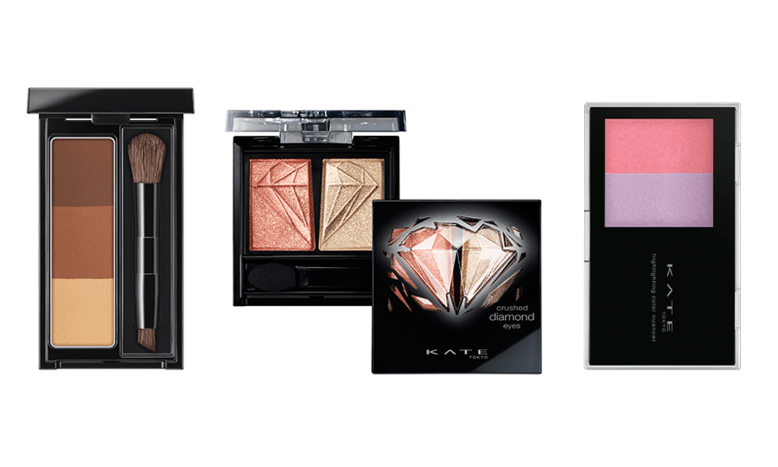 Kate Designing Eyebrow in Red Brown, SGD20.50/~USD14.95; Kate Crushed Diamond Eyes, SGD20/~USD15; Kate Highlighting Nuancer in Pink x Purple, SGD25/~USD18
Wanna try glitter makeup for the holidays? Kate Tokyo's Sparkling Eye Makeup Collection has some good and affordable options you can choose from. For eyes, they've got Kate Diamond Crushed Eyes, which are laced with crushed glitter pearls and come in two shades per palette (great for creating easy yet glam eyeshadow looks with depth). Then for some light blush, you can consider Kate Highlighting Nuancer. It's a pair of translucent blush for a subtle, healthy-looking flush. Finally, Kate Tokyo releases new limited-edition shades for their bestselling Kate Designing Eyebrow. Our favourite? The versatile Red Brown palette that's perfect for quick touch-ups.
Pony Makeup x MAC Celestial Collection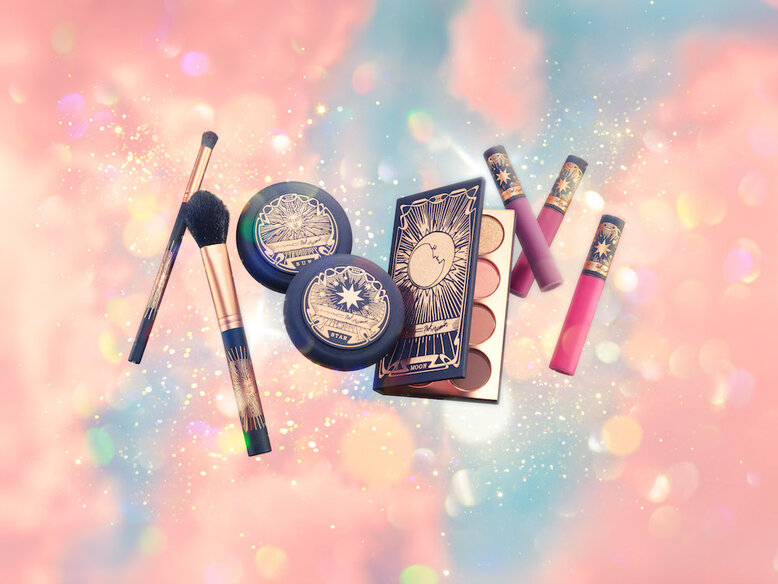 429SES Face Powder Brush, PHP2,900/~USD77; 532SES Duo Fibre Eye Shader Brush, PHP1,850/~USD49; Extra Dimension Skinfinish, PHP2,350/~USD62.34; Eye Shadow X 8, PHP3,300/~USD87; Matte Lip Mousse, PHP1,200/~USD31
After waiting for two months, Pony's collab collection with MAC is now up for grabs. This tarot-inspired makeup set is one of the biggest collaborations the beauty guru has ever had. "My collection with MAC is super meaningful to me in that I am able to bring K-beauty, Korean culture, and Asian beauty and culture to the global market," says Pony. True to the YouTuber's makeup style, the collection features wearable shades with a little pop of colour and glitter.