It's always fun to discover offsprings of the marriage of tech and beauty. With many gadgets to choose from these days, though, how would you know which one to use? The ones that fit your lifestyle well is the answer. There's nothing wrong with being practical — but we have to admit that it helps if the products are pretty, too. Well, these beauty gadgets are both — they come in a limited-edition Sakura Pink colour to boot. Ahead, we list down ​Panasonic Beauty personal care items you must have.
For confidence to communicate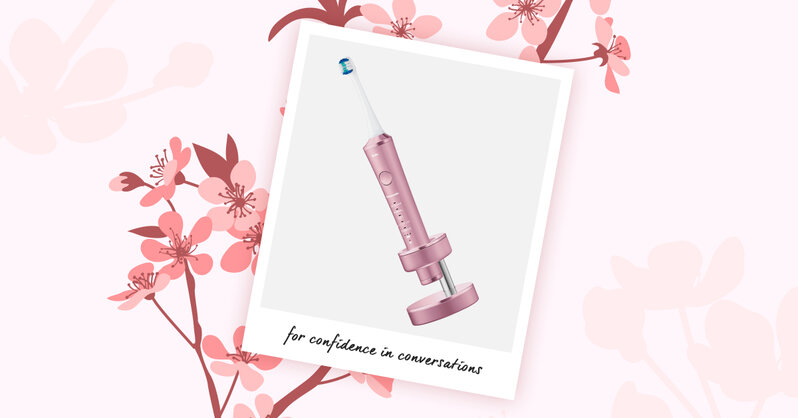 A lot of us are staying home these days, but it doesn't mean you should forget about proper hygiene. In short, a healthy smile and fresh breath is still a must. With that, rely on a trusty tool like the ​Panasonic Sonic Vibration Toothbrush Doltz EW-DP53​. Powered by Sonic Technology, this toothbrush helps get rid of stains and plaque that may be present in the oral cavity. It also delivers high-speed sonic vibrations of about 31,000 brush strokes horizontally and 12,000 vertically per minute for a thorough clean. You'll find it's a breeze to use, too, with its Soft-start function that allows you to get used to the brushing quickly and the brush timer that helps ensure you're brushing just right — not too fast and not too long. You'll be smiling and chatting with ease.
By using the special stain removing brush provided, you can work towards naturally white teeth from about one week.