As women who live hectic lives with multi-hyphenated roles, it's only normal that we look for beauty products that will last for as long as we'd like to keep them on. So we make sure that we put on long-wearing everything. And while they're great for looking fresh and presentable all day long, it can be a pain to get them off when we're ready to hit the hay. That's why it's important to also have a trustworthy product that will remove your face colour in a jiffy.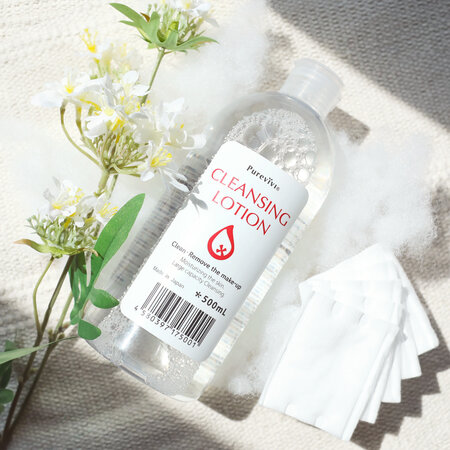 There are lots available in the market, but we were piqued to try the
Purevivi Cleansing Lotion
because of its claims. #TeamClozette member Eunice gave it a whirl with stubborn eyeliner, lash glue and longlasting liquid lipstick to test its powers out. Here's how it fares.
The eyeliner test
The Purevivi Cleansing Lotion comes in a 500ml bottle — a huge bottle if you ask us — especially after we realised that you don't need a lot of the product due to its efficacy. Another thing that caught our attention is its lotion texture, which is definitely not the kind you put on your body. "It feels more like a toner and claims to remove makeup effectively in just 30 seconds," says Eunice. To test its claim, she tested with waterproof eyeliner that promises to not budge even during the hottest of days. "I managed to clean off the majority of my makeup with just one clean wipe."