There's no denying that we're all mad about beauty here. Hands up if you're proud of the contents of your vanity! Beauty enthusiasts and entrepreneurs ​Juliana Stryker​ and ​Sheryl Ho can definitely do so. So, like them, we're always on the lookout for products that give us exactly what we need. Bonus points, of course, if they do more. A single product that offers multiple benefits? Sounds like a must-have. Our sunscreen choice is no exemption. So Juliana and Sheryl took two multitasking sunscreens from the ​Sunplay Skin Aqua Tone Up UV range, which ranked no. 1 on @Cosme Japan* in 2018, for a whirl. Here's what they have to say.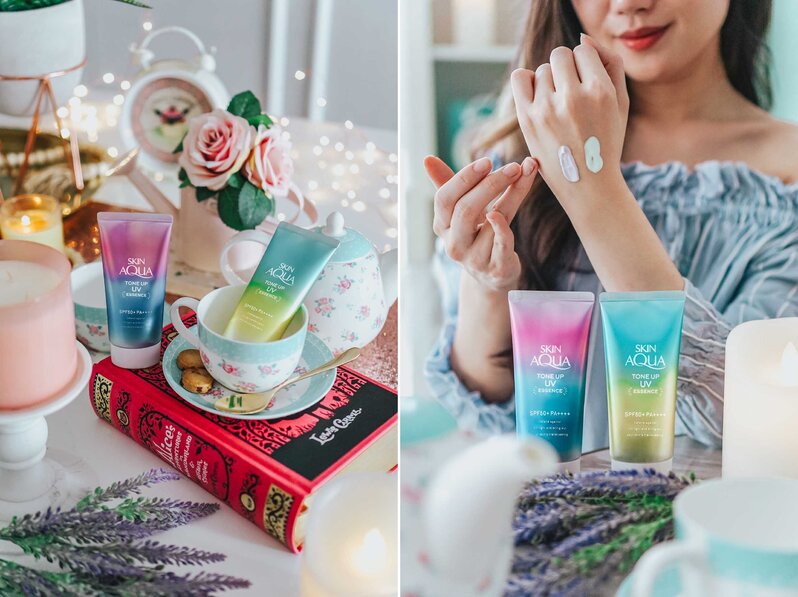 Sunplay Skin Aqua Tone Up UV Essence Mint Green
"I have the dreaded combination skin type, which means it's always challenging to meet all my skincare needs," Juliana shared. With her erratic schedule running a 24/7 mobile clinic, Juliana likes to keep her routine short and sweet so a multitasking product like the Skin Aqua Tone Up UV Essence Mint Green is a must. Aside from giving sun protection of SPF50, it offers skin-caring benefits courtesy of vitamin C, hyaluronic acid and pure nuance complex made up of passion fruit, hydrolysed prune and chestnut rose extract.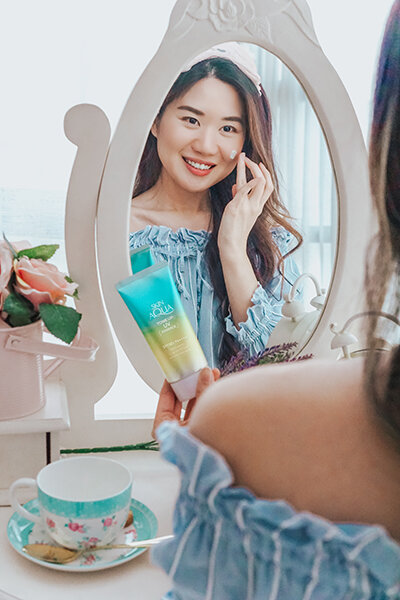 This lightweight sunscreen's fresh mint tint is also great for colour-correcting and reducing redness, which makes it great for brightening up dullness — perfect for Insta-ready complexion. "As of late, even after sleeping well, I find myself receiving more and more comments about my tired and gaunt appearance," Juliana said. "So it was definitely a pleasant surprise hearing this less and less the longer I used the Sunplay Skin Aqua Tone Up UV Essence Mint Green." Juliana was also pleased to share that she enjoyed using the sunscreen because it concealed the broken capillaries around her nose and laugh lines. "I've never enjoyed this benefit from a sunscreen before but it's something I'm definitely going to be looking out for."