High-tech gadgets, social media, augmented reality and artificial intelligence — today's world is unimaginable without these things. However, maybe because of it, trends that bank on nostalgic times of recent past also gain popularity. There are beauty and fashion bits from the '70s to the '90s that are much raved about today, as well as everything retro seeping into today's consciousness. And in an era where taking photographs are more of a necessity than a hobby, one of the by-products of this throwback phenomenon is the resurgence of the self-printing camera.
Spearheaded by photography brand Fujifilm, they released remastered versions of the classic camera in 1998 but it didn't rise in the lifestyle shopping charts until the late 2000s. Now, films and printed photos are embraced as much as digital snaps, and Fujifilm's Instax series is still soaring as a crowd favourite. But how exactly does their hybrid Instax SQUARE SQ20, which is considered perfect for capturing motion in retro-style flair, fare compared to its predecessors? We had photography enthusiast and Clozette Ambassador Jennifer Ghiam a.k.a. Blackivorystyle give it a whirl.
First impressions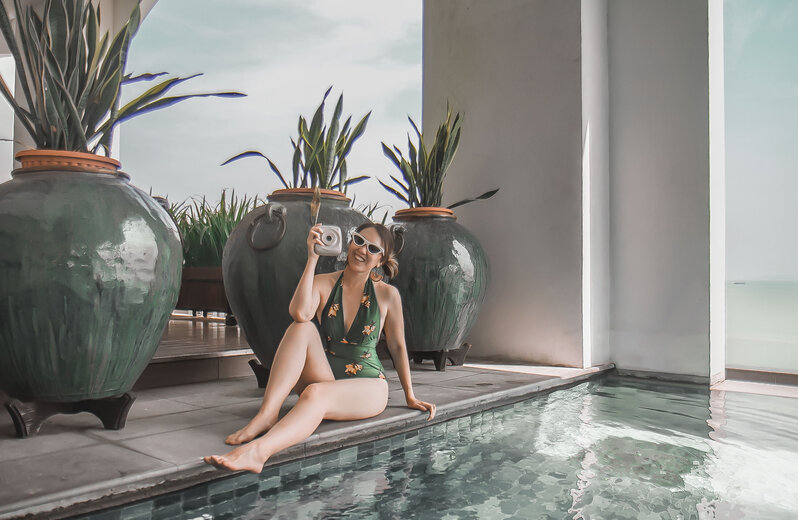 "I love photography ever since I got my hands on my first camera on my 18th birthday; it was actually a Fujifilm camera. At that time, there weren't any social media available, so I would just capture landscape and people whenever I travel. I love capturing candid expressions of people and I didn't realise I was already doing street photography at that time. I developed so many rolls of film, which I now have filed in boxes," Jennifer shared when asked about her relationship with photography.