Dear friend, you're looking good! You've got your style down pat, with a wardrobe filled with carefully curated pieces that match your personality. You're now ready to play dress-up again — but actually have somewhere to go. But I know how picking an OOTD — and keeping it fresh throughout the day — can be a challenge. So before you head out the door in your sartorial choice for the day, I've got a tip for you: make sure you're protected from factors that could cramp your style. The first one? The harmful rays — and heat — of the sun. Here's what you need to do.

Make a strong statement with something classic and reliable.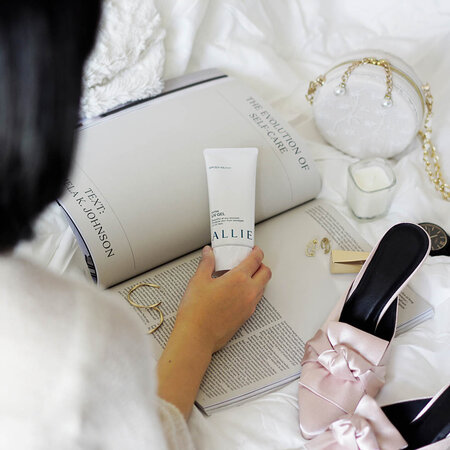 You can never go wrong with a classic. Looking to sport something as reliable as a white shirt, jeans and a fun pair of shoes? Go for it, darling. For your skin, you need something just as reliable. Think strong and efficient like, well, me — ​
ALLIE Extra UV Gel
​. I have SPF50+ PA++++ to protect the skin on your face and body from the harsh rays of the sun. So go ahead and strut your style — there's no need to worry; I've got you covered.