Whether you're an artist or not, frequenting the same places day by day can get you stuck in a rut. Everything has become so familiar to you, to the point that it can become so unstimulating. So every once in a while, try to go out and explore. Travelling can get you that change of pace and environment you might just need to get inspired. And when you're out there, don't hesitate to try out activities outside your comfort zone. So if you're looking to indulge your creative side while you go on tour around Asia, visit these art cafés that'll let you experience something different. Who knows? What you learn there might inspire you to create something better when you get back.
FabCafe, Tokyo, Japan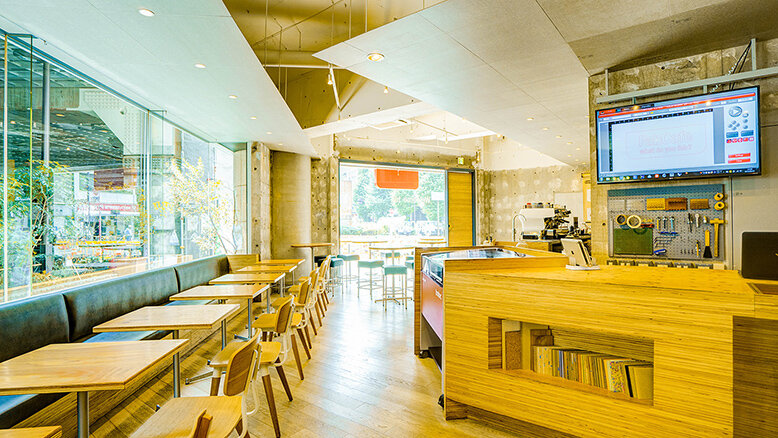 This ultra-modern workspace and coffee joint in Shibuya is perfect for those into arts and crafts as well as those just looking for something exciting to try out. Out of all the art cafés around the region, perhaps FabCafe is the only one digitally well-equipped with tools like 3D printers and tape creators available for use. Whether you're a first-time user or not, with the help of their staff, you can freely realise your digital crafting dreams. Reserve a Fab experience kit in advance on their website and craft items such as 3D-printed jewellery, leather pouches, and personalised stationery on your visit. While you're there, sate your sweet tooth with a bite of their best-selling macarons. Enjoy it in true creative spirit by printing an image of your choice using their laser cutters before munching.