As the rigorous Korean 10-Step Skincare craze slows down and "skipcare" becomes the order of the day, another international beauty segment is on the rise: Japanese Beauty. The underrated neighbour of the K-Beauty phenomenon, J-Beauty has been quietly enjoying its success among insiders.
Known for its minimalist approach and having highly strict requirements in its personal care and cosmetic product regulations, it's no surprise that Japanese skincare performs as well as it claims (no overselling labels here!). Add to that the porcelain-like skin of Japanese women and they've got us convinced. With Japan being one of the go-to destinations every season, we've come up with a guide to the holy grails of Japanese skincare that you must keep an eye out for on your next trip to the Land of the Rising Sun.
Anessa Perfect UV Sunscreen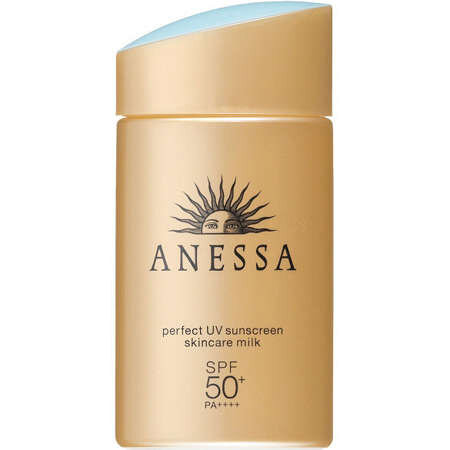 Anessa Perfect UV Sunscreen Skincare Milk 60ml, SGD39.90/~USD29 (watsons.com)
Said to be the best sunscreen of all time, Anessa's Perfect UV Sunscreen has secured the top spot in sunscreen ranking in Japan for a solid 17 years. Not only does it boast of a high SPF but it's also packed with skin-nourishing ingredients like marine collagen and hyaluronic acid to keep your face hydrated. It's sweat-proof, waterproof, and non-sticky to boot making it a beloved essential in Japanese women's daily skincare routines. It even has a mild range — perfect for sensitive skin types, which you can find out about here.