Japan's largest islands, Honshu and Kyushu, are separated by the Kanmon Straits, a narrow strip between the cities of Shimonoseki (Honshu) and Kitakyushu (Kyushu). Most people think you can only cross between the two peninsulas via the majestic Kanmon suspension bridge that's only open to vehicles, but there is a lesser-known way you can make the crossing on foot — by going underwater.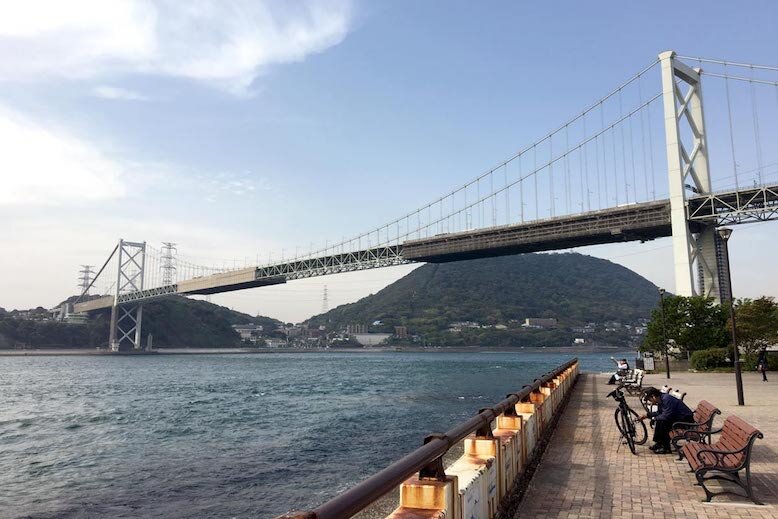 Kanmon Suspension Bridge is one of the 50 longest suspension bridges in the world.
This underwater path is a little less dramatic than one might imagine. It is a 780m-long undersea tunnel known as the Kanmon Pedestrian Tunnel that lets you walk across the straits underwater — completely dry, of course — between the two islands. It's great for tourists who want to visit both islands on the same day — like me. The tunnel is free of charge for those who are walking. Meanwhile, those who would like to take bikes may be able to do so, but with a fee of JPY20/~USD.19. You may also collect a stamp upon entering and another when you exit. This will earn you a certificate saying you successfully traversed the tunnel or "Kanmon Toppa."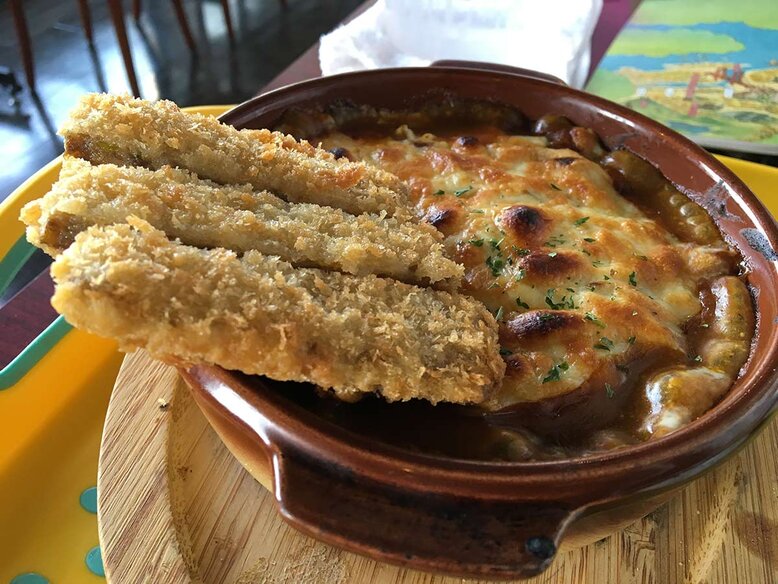 Baked curry rice with katsu, yum!
I spent the morning exploring the port town of Moji in Kitakyushu, an area that hit its peak in the 19th century. To this day, you can still see the lovely heritage Western-style buildings that date back to the Meiji era. For lunch, I went for the town's popular baked curry dish in Kaikyo Plaza where the historic port area is. Afterwards, I wandered northwards towards the Kanmon Bridge to find the tunnel entrance.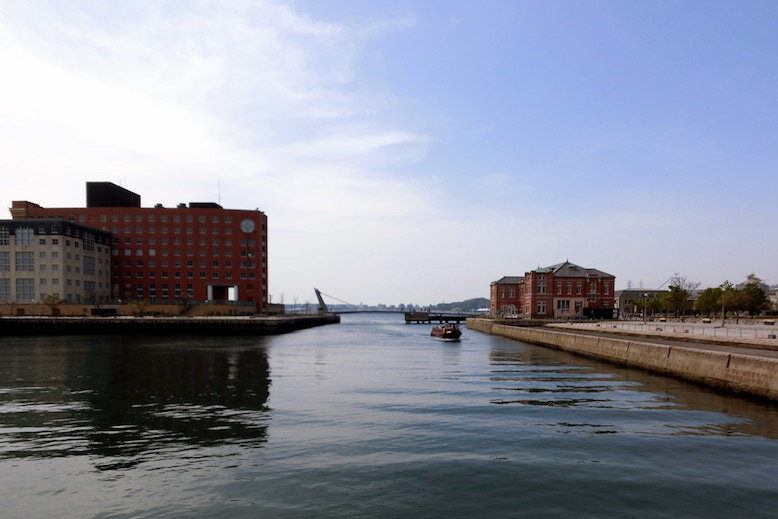 Moji Port is not as busy today — most trade is now done in Shin-Moji Port.
The tunnel entrance of Kanmon Pedestrian Tunnel isn't the most obvious if you're not looking for it. In Moji, it's located in the squat building across the road from the Mekari Shrine. I took a lift that took me 60m down to the lower level. Here I found the Kanmon Pedestrian Tunnel, a narrow two-lane yellow path which would take me across the sea.